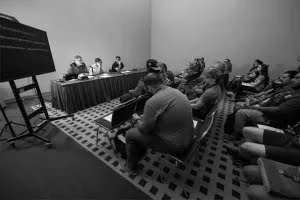 Christopher Jordan is the founder and host of "Curious Realm", a program that explores interesting and unusual topics related to science, technology, the paranormal, and lost cultures. Known for his engaging presentation style, Chris makes complex topics accessible to a wide and ranging audience.
Whether giving presentations, participating in panels and discussions, or emceeing events, Chris loves sharing with audiences of all ages.
Topics:
Using frequencies and brainwave entrainment
Frequency meditation/therapy
How frequencies affect our body
How frequencies affect our brain
Ancient cultures and their use of frequencies
Frequency shifts and the paranormal
YOU are the key to manifestation
Personal paranormal experiences
Studying the paranormal and esoteric
Have an event, session or workshop you would like Chris to speak or present at?
Contact Chris Today!
Error: Contact form not found.